New Look of LOVI Medical+ Bottle
We introduce you the new release of our Medical+ Bottle! Now available with grey logotype.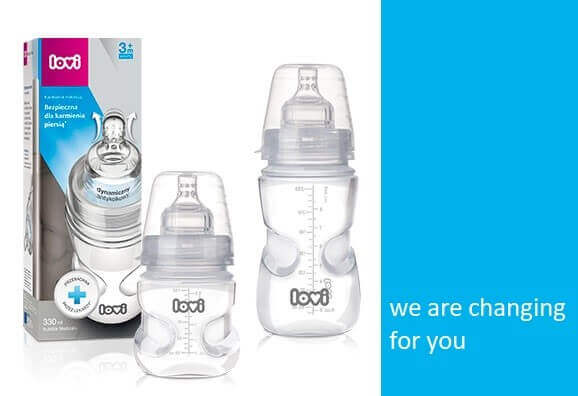 LOVI Medical+ Bottle is safe for breastfed children because it does not disturb the suckling reflex. It is designed and tested medically, equipped with a unique Dynamic Feeding Teat® with thin, protruding ending, a hard, profiled base and super vent air outflow system.
According to clinical trials 89% of doctors do not see any contraindication in combining natural feeding with feeding through LOVI bottle and 88% of doctors confirm that the suckling rhythm of the breastfed baby is maintained.
LOVI Medical+ Bottle:
Does not disturb the suckling reflex
Enables easy combination of breastfeeding and feeding from the bottle
Enables proper suckling-swallowing-breathing coordination
Provides proper mouth and tongue muscle work
Enable proper suckling rhythm
Compatible with LOVI breast pumps
From now you can find in stores Medical+ Bottle with grey logotype and scale.