NEW! Wild Soul soothers collection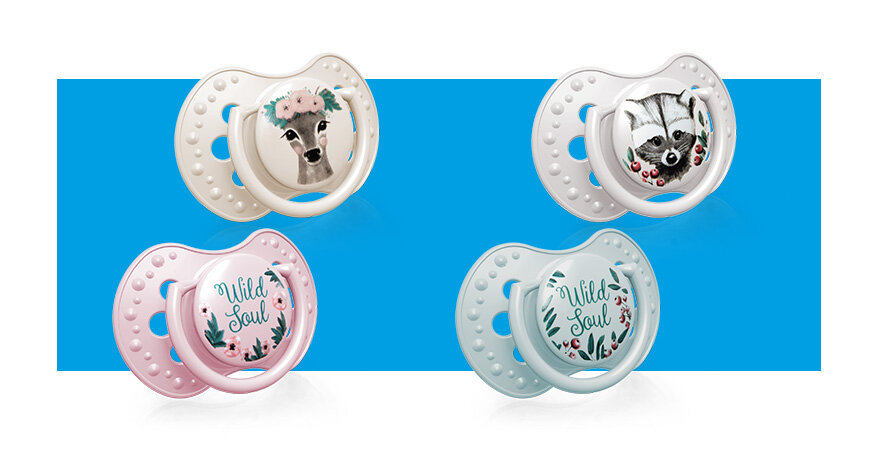 Discover our new collection of soothers inspired by nature
The Wild Soul Dynamic Soothers which do not impede the suckling reflex and natural development of speech and bite patterns are designed to your baby's safe.
They are made of high - quality silicone, which smell and taste is not perceptible to the child.
The soothers are also available in version up to 2 months of age, with a smaller and lighter shield, perfect for newborns.
If you like plant and animal themes, delicate tints and patterns, check out our latest Wild Soul collection.