NEW! LOVI First cup with weighted straw Straw Beginner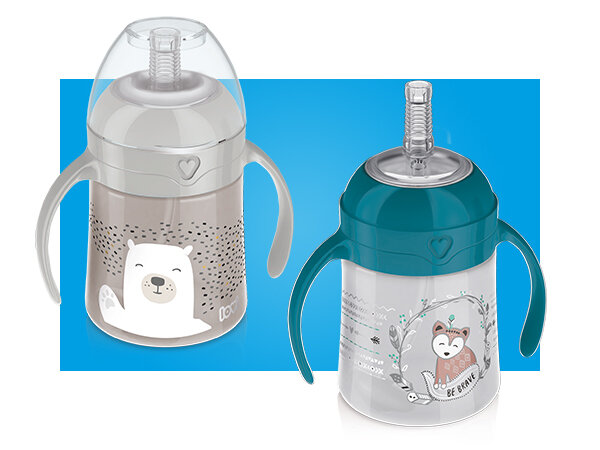 If the child is already sitting alone, this is the perfect time to start learning to drink from a straw. Drinking from a straw engages the muscles of the entire face of the baby, which has a positive effect on speech development. It is also learning to breathe properly (swallowing and breathing at the same time) and self-control of fluid intake (child drinks as much as he needs).
LOVI First cup with straw Straw Beginner is the first step in learning how to drink independently. It is a cup for the youngest children (6m+) who try to drink from a straw.
A delicate, flexible non-spill straw with an appropriate diameter and length does not irritate the palate and is easy to grab by a child.
A weighted straw allows to drink freely from different angles, the weigh follows the drink.
A cup is light and handy, it has a small size and its handles are ergonomic and profiled, suitable for small hands. This makes Straw Beginner cup perfect for the youngest children.
A cup is available in two collections, known and liked by mothers: Buddy Bear and Indian Summer.