New Indian Summer Collection
Feel the summer! Start an adventure full of stories to discover and dreams to fulfil with our NEW Indian Summer Collection.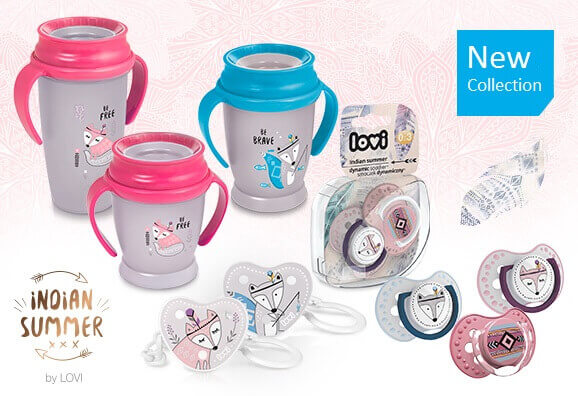 If you love adventures, beauty of nature, original design and you can't wait for those warm days, get our Indian Summer Collection. It contains of our most beloved accessories:
Dynamic Soothers designed with the help of neurologopedists. With unique nipple design: heterogenous silicone and symmetrical shape inspired by the mother's nipple. It does not disturb the suckling reflex and natural development of speech and bite patterns*.
360° Cups which is the next step in teaching the baby to drink, after a training cup and non-spill cups. It teaches how to drink from a cup without spilling. Thanks to its innovative sealing system allows the baby to suck fluid from any area around the edge.
Soother Holders equipped with a practical clip, allowing it to be safely attached to the child's clothes, protecting the teat from staining or getting lost.
Look for new collection is stores!