New Colourful Discreet Elegance Breast Pads
Now you can buy our Discreet Elegance Breast pads in new colours – beige and black.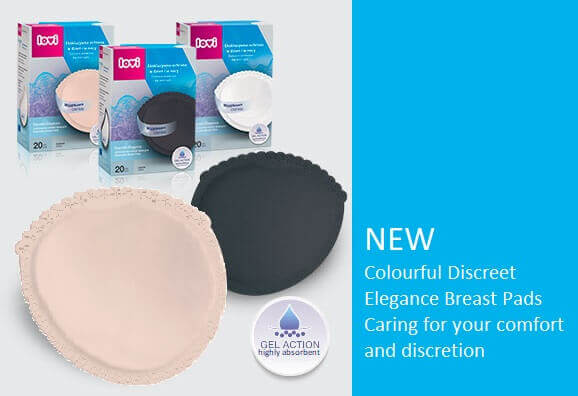 Highly absorbent and extremely thin Discreet Elegance Breast Pads provide dryness during both the day and the night. They are conveniently contoured and finished with an elegant lace, giving you full comfort and hygiene. Moreover, LOVI Discreet Elegance Breast Pads are considered as medical device. They comply with requirements of the 93/42/EEC Directive on medical devices. This is why they guarantee the best quality. They do not include any potentially toxic substances and do not irritate the skin.
LOVI Discreet Elegane Breast Pads are:
Highly absorbent
Extremely thin
Comfortable - profiled shape
Entirely breathable
Delicate
Separately packed for maximum hygiene
To take care of your comfort and discretion our breast pads are now available in new colours. Apart from white, you can now buy them in nude and black. They are perfect if you use colourful underwear.