NEW!

360° Cups Drink Master I love, Wild Soul Girl and Boy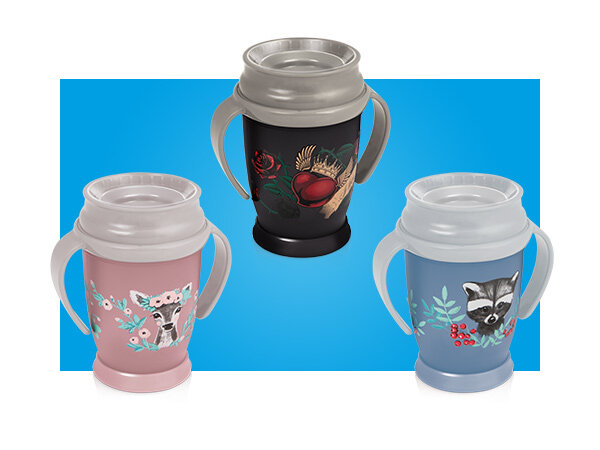 After a first cup and a non – spill cup, it is time for an ,,open" cup. If your child is ready to drink on their own, choose an innovative 360° cup that teaches your child to drink like a glass, but without spilling.
LOVI 360° Cup Drink Master is adapted to learning how to drink independently, thanks to:
- 360° screw cap with an innovative sealing system that allows sucking the liquid from all around rim,
- Specially contoured handles which are perfect for a child in constant motion,
- Antibacterial protection of the spout - thanks to the action of the new SaniconcentrateTM technology in a cap and using natural properties of zinc, bacteria are reduced up to 99,9%. This technology is based on zinc, which is absorber in the human daily diet and is essential for the proper functioning of the body.
360° Cup Drink Master is now available in two of your favorite collections:
I love and Wild Soul.